For Day 4, Katy and I could've joined a tour group early in the morning. The daylong tour consisted of visits to other sites before heading to Jerash. But nooo, Katy and I didn't want to wake up so early anymore. We decided to just wake up later and hire our own driver to bring us to Jerash only. Never mind the other sites we wouldn't get to see, as long as we saw Jerash. Joining the tour would even be cheaper than hiring our own driver, but it's just that we really, really needed our sleep after that long day in Petra.

Jerash, one of the most important and best preserved ancient Roman cities, is like "Rome away from Rome." I felt like I was in Rome, but it also somehow reminded me a little bit of Ephesus, Turkey.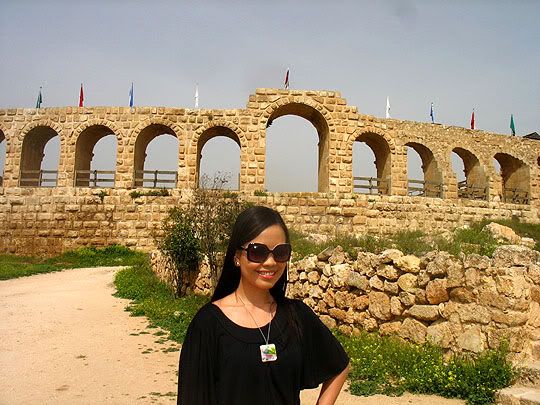 The Hippodrome, were 15,000 spectators used to watch horse races, etc.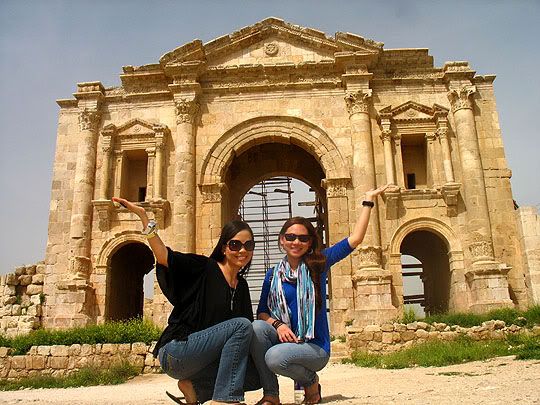 Me and Katy in front of Hadrian's Arch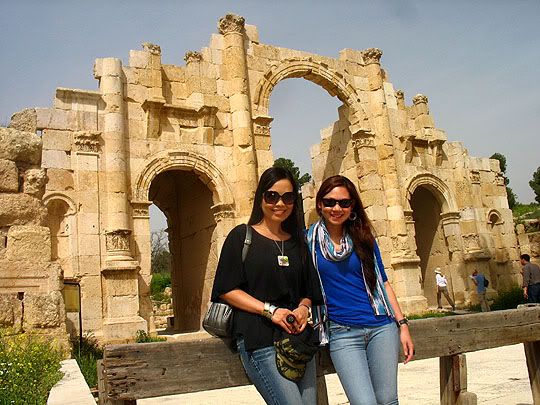 Me and Katy at the South Gate, the entrance of Jerash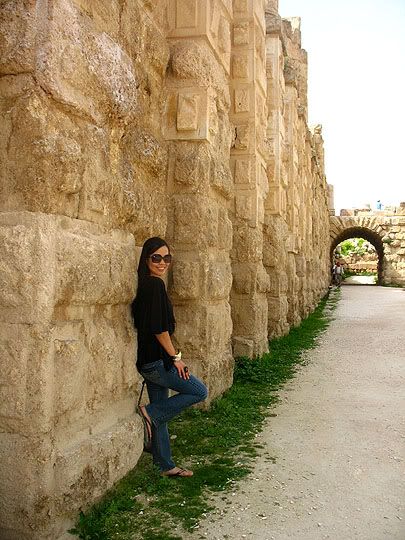 The City Walls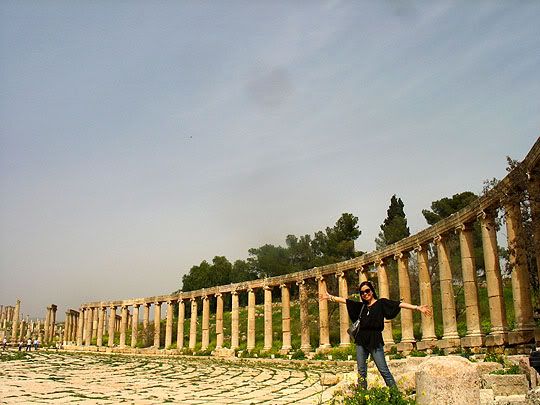 The Roman Oval Piazza, or Oval Plaza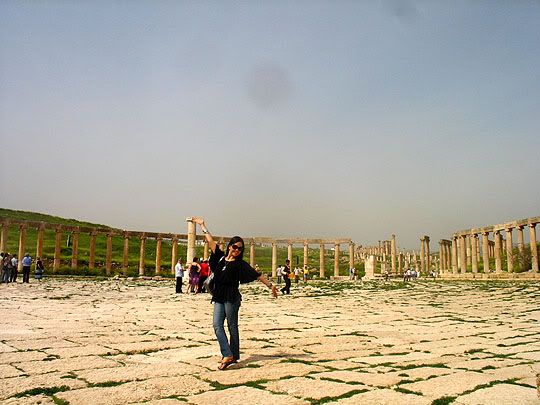 The spacious Oval Plaza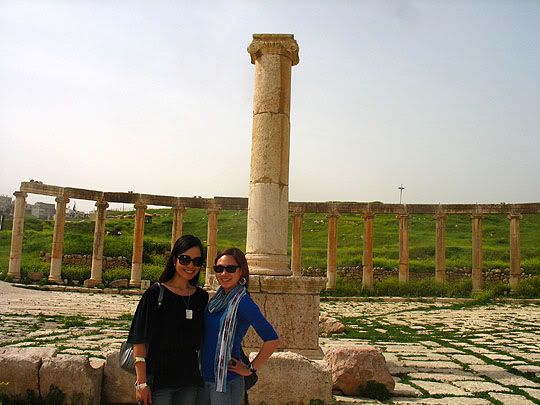 Me and Katy in the middle of the oval Forum



Jumped at the Dead Sea, jumped in Petra, so I had to jump in Jerash, too! :p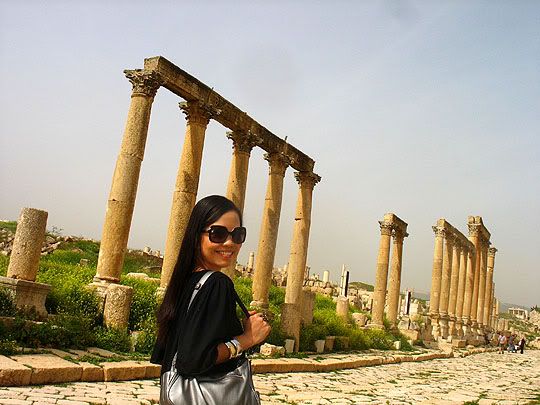 The Cardo "Colonnaded Street," Jerash's main street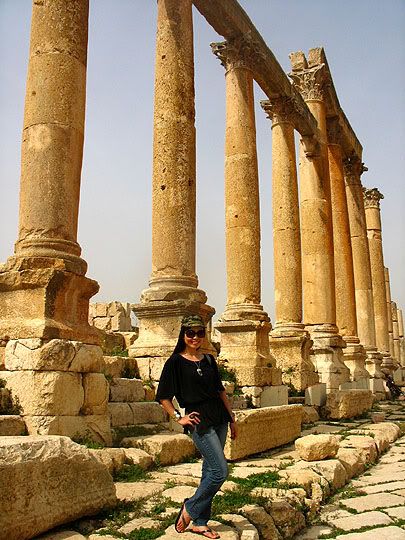 Me at the Cardo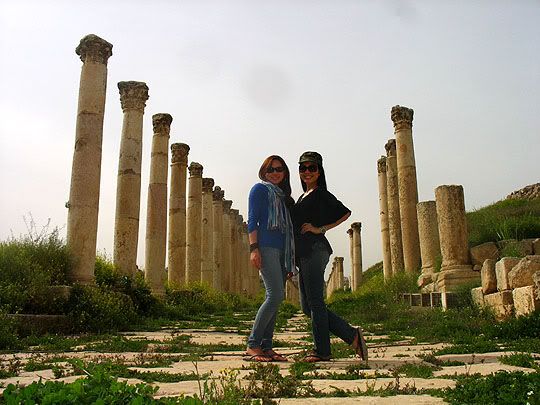 Katy and me at an intersection at the Cardo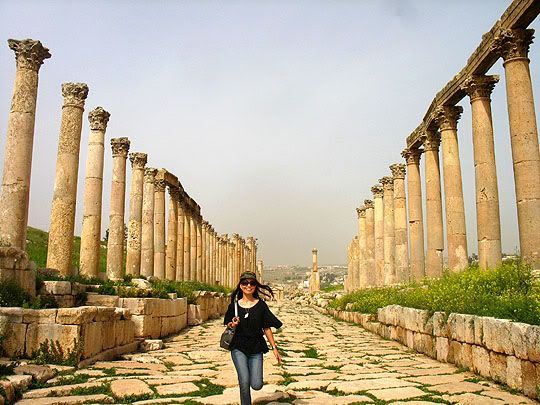 Runnin' ruins :)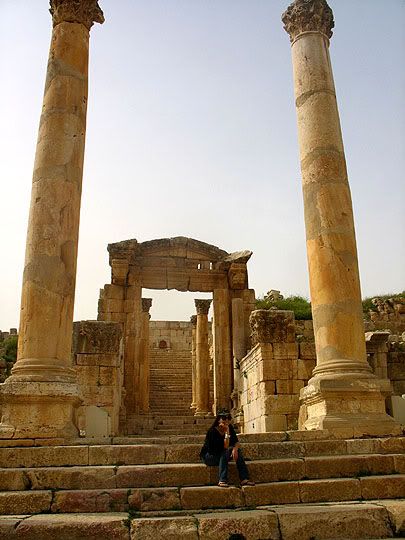 Sitting on the Cathedal Steps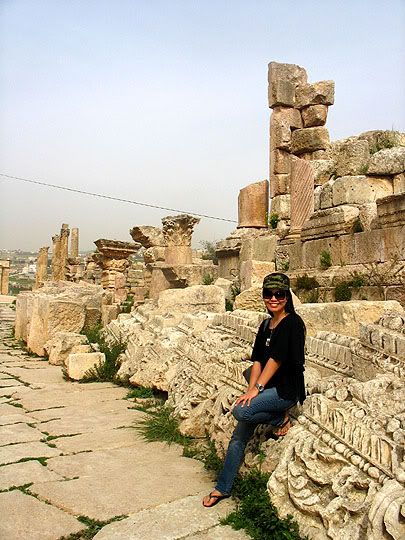 Intricate ruins just in front of the Nymphaeum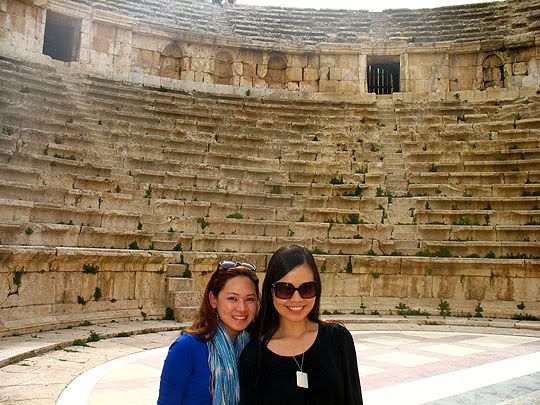 Katy and me at the North Theater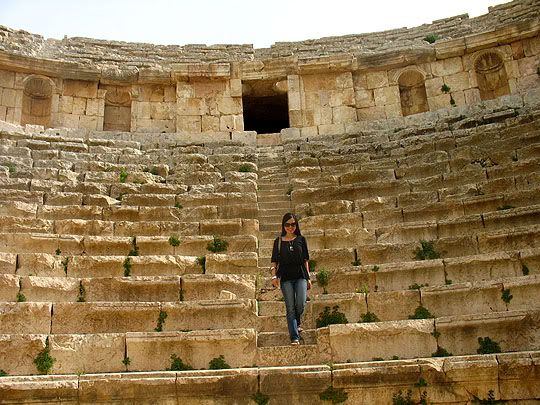 Went up to the rows of seats at the North Theater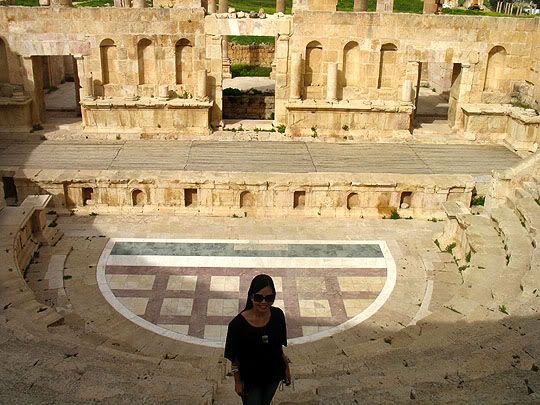 Audience view of the North Theater's stage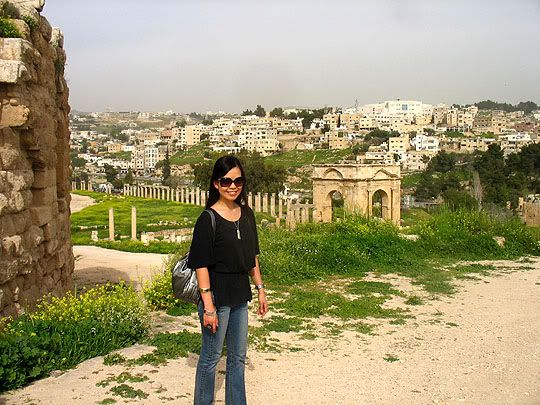 The ruins of the Roman Jerash next to modern-day city Jerash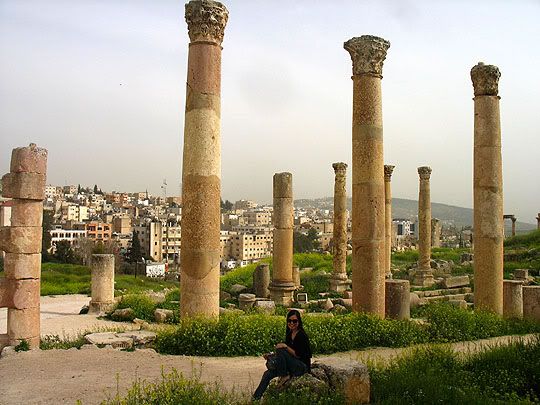 Modern Jerash in the background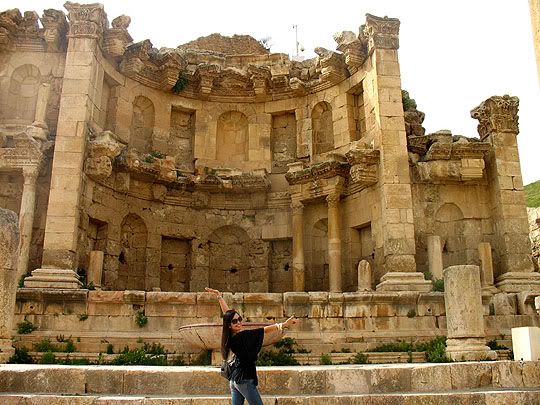 The Nymphaeum, an ornamental fountain dedicated to Nymphs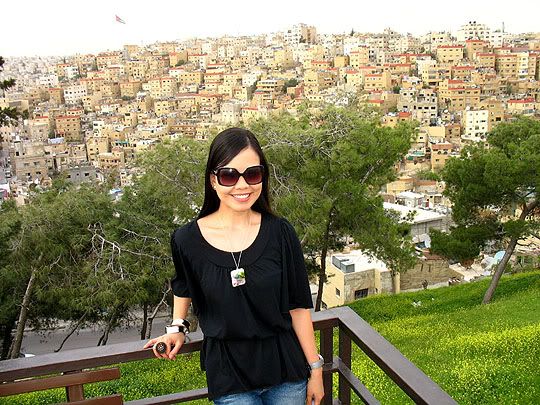 After Jerash, we headed back to Amman. We stopped by Citadel, where we had a good view of Amman City. Then we had a hearty dinner at a local restaurant for our last night in Jordan.

Day 5, we left Amman in the morning to go back to Dubai. It was a very busy, fun-filled 4 nights for Katy and me. As Katy said, we were literally breathless everyday! Haha. The whole trip was breathtaking, literally and figuratively. The entire trip was so so tiring, but well worth it. It was truly an amazing experience. I feel very blessed to have been able to see the many wonders of Jordan. :)