For Day 3, we traveled 3.5 hours from Amman to go to Petra, a very beautiful historic and archaeological city and Jordan's most famous tourist destination. It was a very long ride but definitely worth it! Petra is massive! Some tourists even stay 3-4 days there.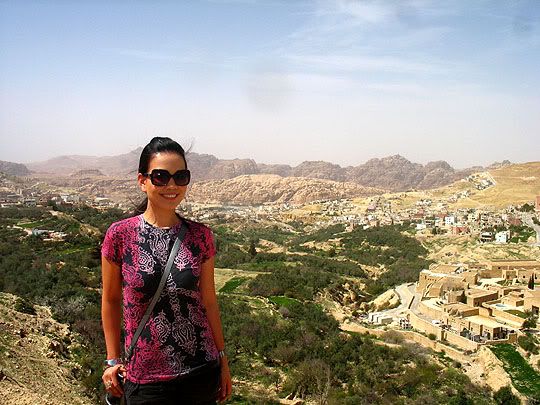 Photo-op just as we were approaching Petra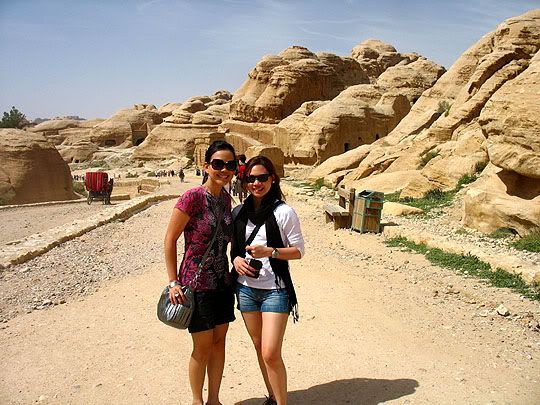 Katy and me arriving in Petra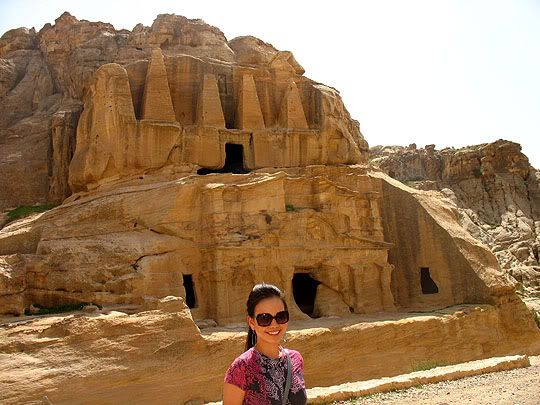 If I'm not mistaken, this is the Obelisk Tomb.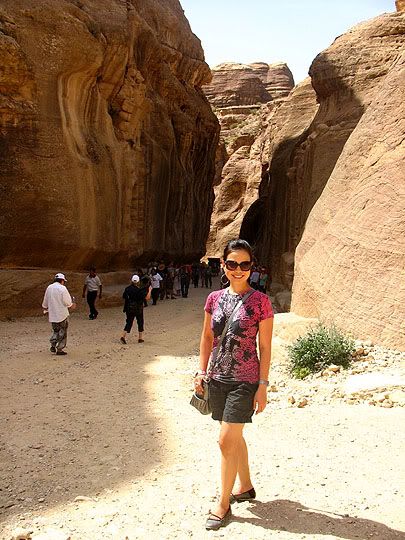 The Siq, a narrow passage that leads to Petra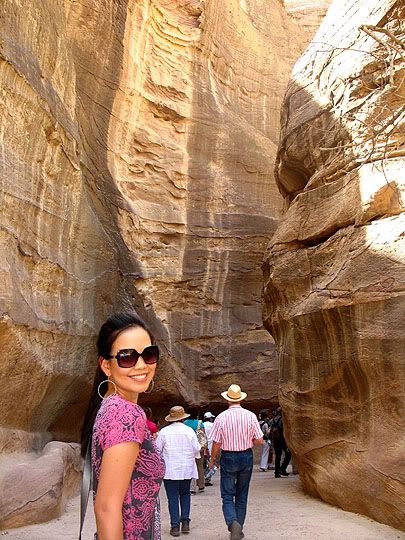 At the Siq, where the wind was much, much cooler as compared to outside.



"Petra" means "rock." How surprising. Haha.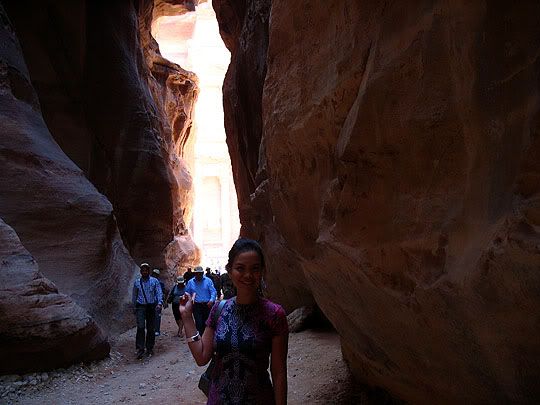 At the end of the Siq is a dramatic view of the Treasury. The lighting here sucks, but I was able to take better pictures on the way back.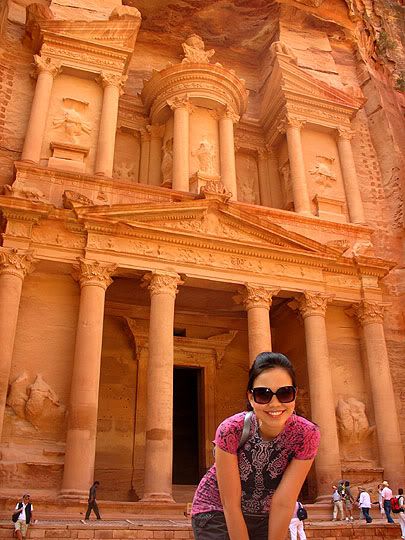 The Al Khazneh, a.k.a. the Treasury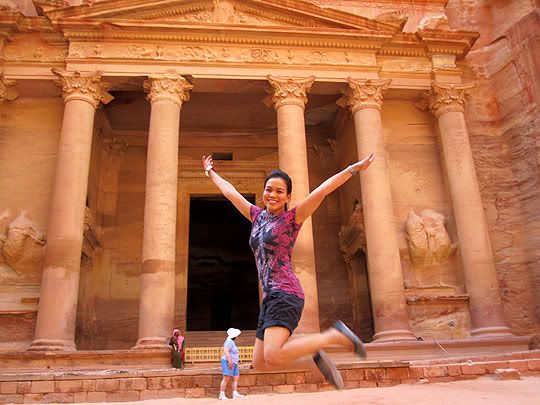 What's with the jumping?! :p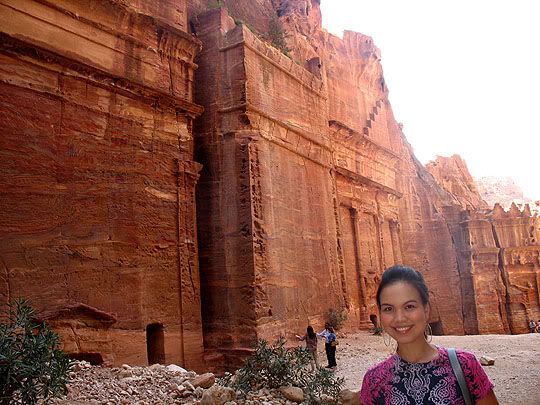 More tombs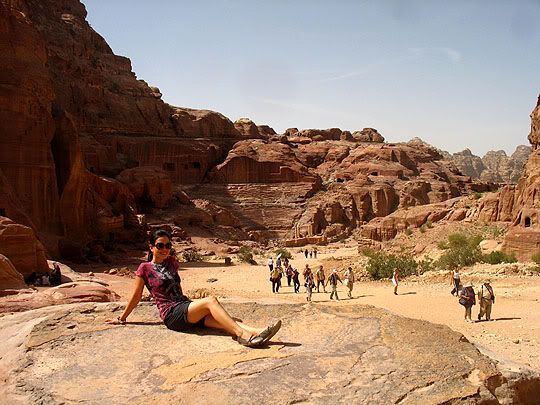 Petra is amazing!!!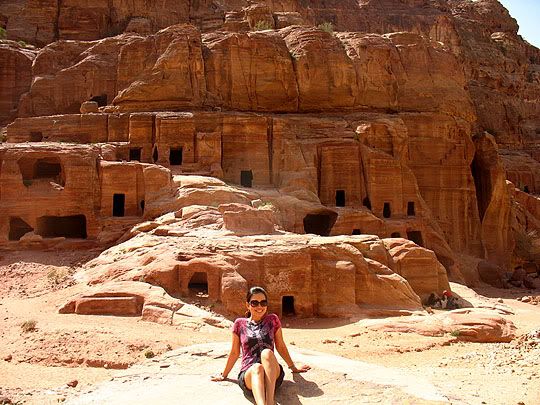 I don't know what these are anymore. Maybe more tombs?!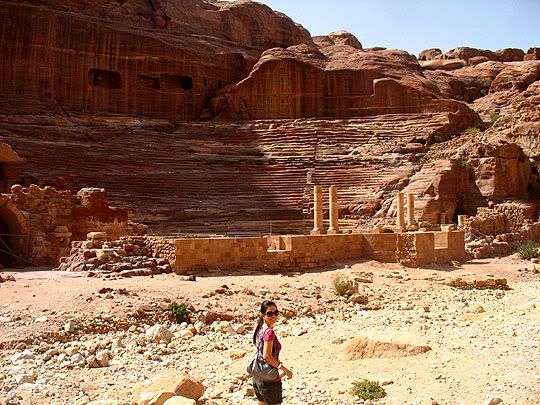 The Main Theater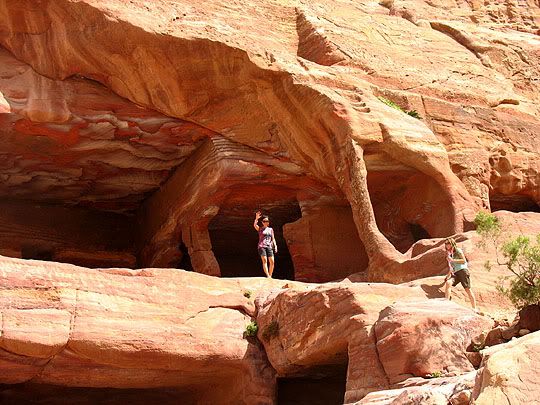 Had to climb the rocks to get all the way up there!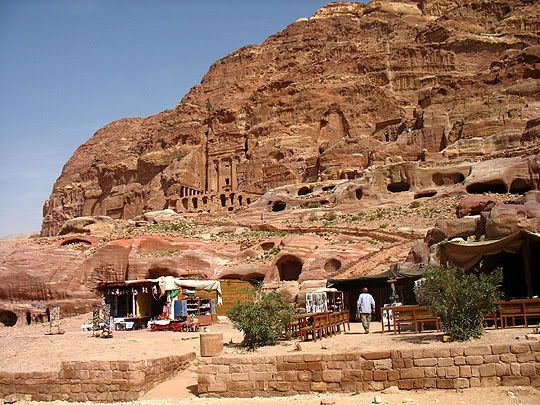 We also have to climb up there to see the rest of the sights! Groan. I didn't think I could do it!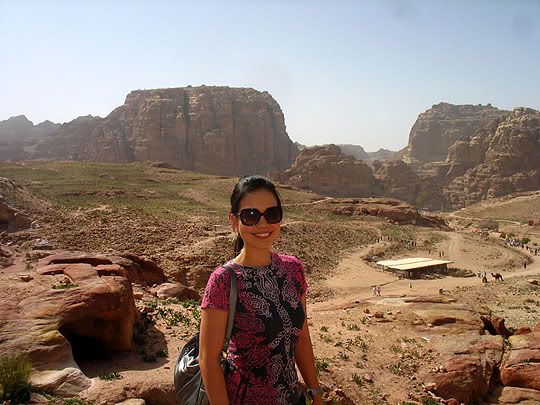 Somehow I managed to get my ass up there! So proud of myself! Haha. Whew!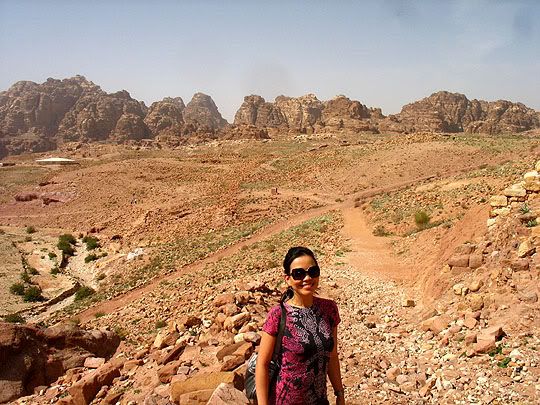 I was so exhausted, but the view from up there made me forget how tired I was.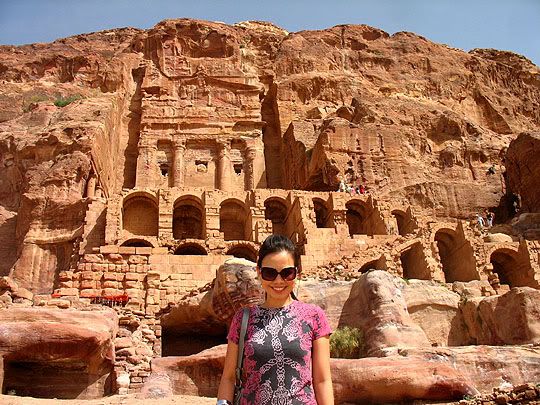 Urn Tombs/ Royal Tombs

We had to make our way all the way down the rocks again. It was very, very hot and we were worn out already. We were on the way to the Monastery (Petra's other major attraction aside from the Treasury) when we decided we couldn't take it anymore. We still had to retrace our steps because there was only one entrance/exit, and if we forced ourselves to go to the Monastery, then we wouldn't have energy left to go back. An option would be to take a "taxi," which was a camel or a horse, but that was out of the question since they were way overpriced. Sad we didn't get to see the Monastery anymore, but oh well.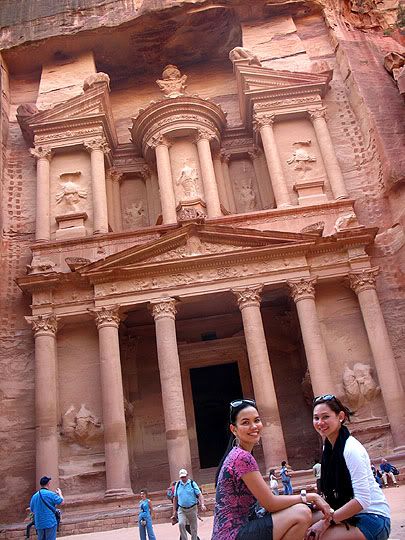 Katy and me back at the Treasury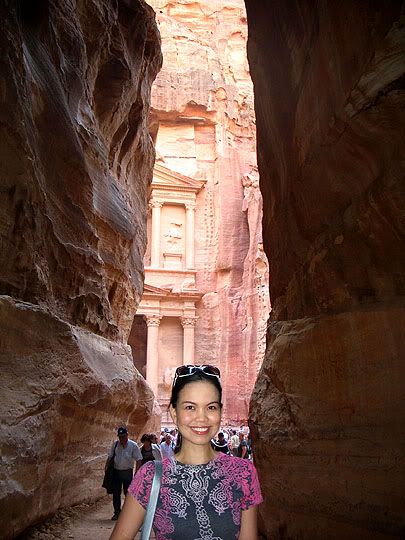 A better picture (compared to my earlier one) of the Treasury view at the end of the Siq

At the end of the day, we had to drive to Aqaba to drop off Andrea. On the way there, we got to pass by Wadi Rum. Also got a glimpse of the Red Sea in Aqaba.. Cool!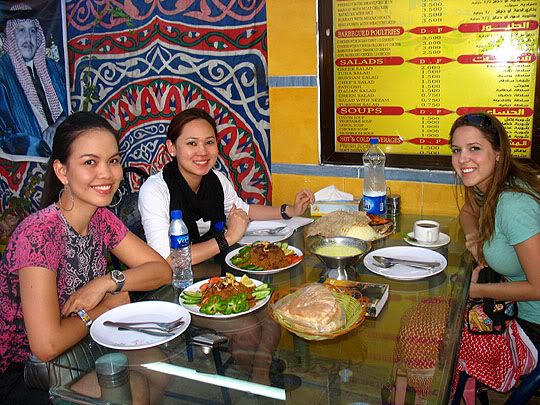 Me, Katy, Andrea having dinner in Aqaba, a famous site for diving.

It was a 4-hour drive back to Amman. We were sooo tired! What a day! :)